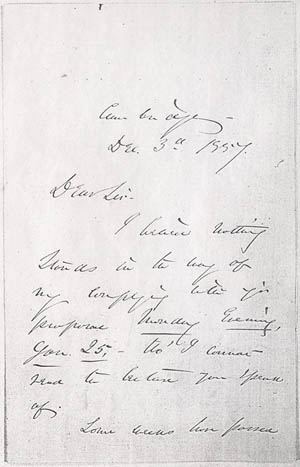 Cambridge
Dec. 3rd 1857.

Dear Sue

I believe nothing
stands in the way of
my complying with y'r
proposal Monday Evening,
Jan. 25, - tho' I cannot
send the lecture you speak
of.

Some weeks have passed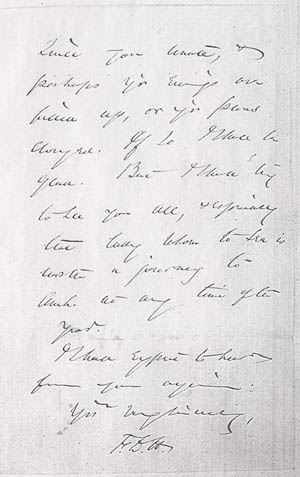 H bMS Am 1118.95, Box 9
since you wrote, &
perhaps y'r evenings are
filled up, or y'r plans
changed. If so I shall be
glad. But I shall long
to see you all, especially
the lady whom to see is
worth a journey to
Amh. at any time of the
year.

I shall expect to hear
from you again.

Yrs very sincerely,
F.D.H.